Oprah Visits The Set of Scandal!
Oprah, mega media mogul, paid a visit to the visit of ABC's Scandal today.  Joshua Malina, Darby Stanchfield, Dan Bucatinsky, Guillermo Diaz, Bellamy Young, Shonda Rhimes and Kerry Washington all shared their enthusiasm at the fact that Oprah's a Gladiator! From the photos posted up on Twitter, you can see Katie Lowes, Jeff Perry, and Kerry Washington in complete glee over Oprah visiting the set of Scandal. There's also a TV crew with Miss Winfrey. Maybe Oprah's filming Oprah's Next Chapter?! Who knew Olivia's a fan of the show? Gladiators, get into the fun Oprah visit…
And I quote Joshua Malina:
Oprah's Next Chapter is…scandalous. pic.twitter.com/TUOp9WYr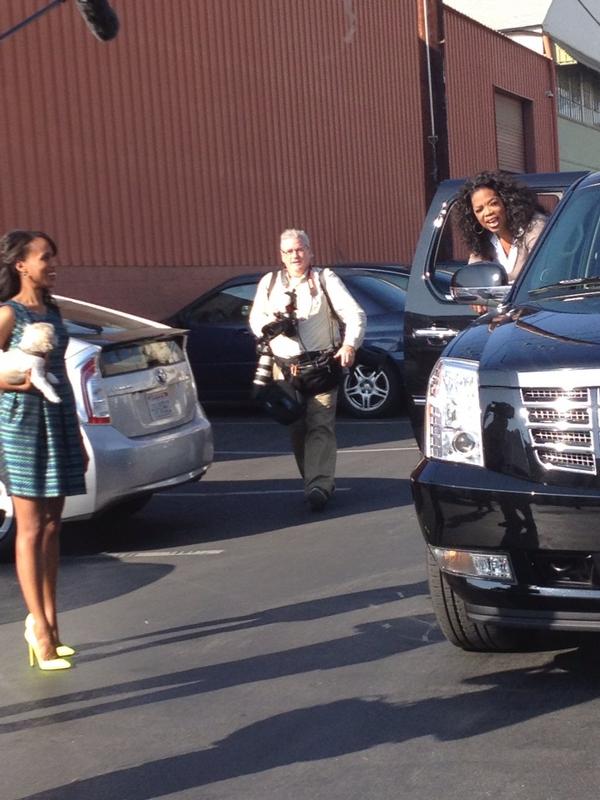 And I quote Bellamy:
What is happening?? We just met OPRAH!! I LOVE MY JOB!!! :-)))@ScandalABC is a DREAM.
And I quote Darby:
Look who came to get secrets at @ScandalABC today? We had a#scandal-ous chat w/ @Oprah! pic.twitter.com/aEMLr5CB
And I quote Dan Bucatinsky:
Great day at @ScandalABC! Obama re-elected then an O-mazing visit from @oprah herself! Thx @kerrywashington … http://say.ly/jAh4xxp
And I quote Shonda:
Ummm, Oprah was just here. And, yes. she is fabulous!
And I quote Guillermo Diaz:
@shondarhimes amazing! ..i'm being my authentic self all day 2day xo #Scandal #Oprah #Obama #ShondaRhimes #amidreaming?
And I quote Kerry Washington:
So @Oprah came to visit @ScandalABC today! She said she started watching the show becuz of all the twitter buzz about it! U#GLADIATORS rock
And I quote Katie:
Great day @ScandalABC!!! Thanks to@Oprah @shondarhimes and@kerrywashington!pic.twitter.com/oJ1i0DqF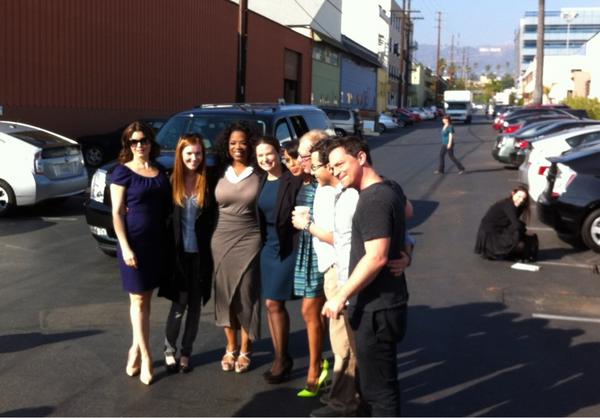 The last major star to visit the set of Scandal was Olympic Gold Medalist Champion Allyson Felix. #GladiatorsROAR
photo credits: @darbystncfld @joshmalina @danbucatinsky